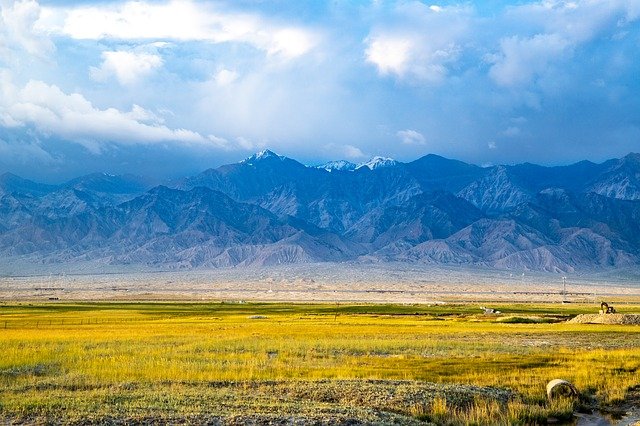 An pure/sustainable agricultural manufacturing plot tour Shall be Definitely one of many featured occasions By way of the annual area excursions July 20 at North Dakota State College's Carrington Evaluation Extension Center (CREC).
The annual area tour Shall start at 9 a.m. with registration, espresso and a welcome. The pure/sustainable agriculture plot tour will depart at 9:30 a.m. and conclude at noon with lunch. There are additionally staystock, agronomy and fruits and berries excursions.
The pure tour will tackle factors and alternatives with elevating crops pureally. Subjects will embrace pulse breeding, nitrogen-fixing corn, buckwheat, historic grains, intercropping and weed administration.
"This tour provides An abstract of the palms-on research that NDSU is conducting On The middle," says Steve Zwinger, pure research specialist On the CREC. "With our licensed pure areas, We will do pure research that helps the pure enterprise. The annual pure/sustainable ag plot tour provides a discussion board for sharing information and considerations of the pure enterprise."
Subjects and audio system for this yr's tour embrace:
NDSU's pulse breeding program and pure pulse trials – Burton Johnson, professor, Plant Sciences Division, Fargo
Nitrogen-fixing corn – Northern Plains Sustainable Ag Society, Fargo
NDSU's plant breeding program for pure And native meals markets – Rich Horsley, department head and professor, Plant Sciences Division, Fargo
Ancient grains manufacturing: emmer, einkorn and spelt – Zwinger
Evaluation of a determinate buckwheat selection – Owen Trangsrud, pure farmer, Enderlin, and Zwinger
Organic weed administration – Greta Gramig, affiliate weed science professor, NDSU Plant Sciences Division, Fargo
Wheat flax intercropping – Zwinger
For extra Particulars Regarding the pure/sustainable agriculture program, contact Zwinger or Karl Hoppe, Extension staystock methods specialist On The middle and North Dakota Sustainable Agriculture Evaluation and Education program co-coordinator, at 701-652-2951, or e-mail Zwinger at [email protected] or Hoppe at [email protected]
The Carrington center is 3.5 miles north of Carrington on U.S. Freeway 281.